C Interpreter
The custom C99-compatible interpreter will enable developers to make the decision to not only
use the designated "Script Editor" with real-time error checking and optional automatic garbage collection,
but also make plug-in extensions without any installations or compilation.
Project Management
This includes: infinite undo & redo, autosave, saving and loading projects and cloud export
GUI Programming
The ability to handle game logics without programming through intuitive graphical controls.
Presets
Integrated game mechanic presets and built-in game demos.
Android export
One click Android APK export option.
Previous
Next
Tip: Hover over the preview to animate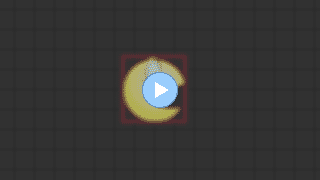 Editor game world (Game Map)
Mouse XY position indicator
Keyboard shortcut to scroll to game center in the editor
Quick zoom (Digital Zoom, exponential progression)
Fine-grained zoom (Analog Zoom, precise)


Keyboard shortcut to reset zoom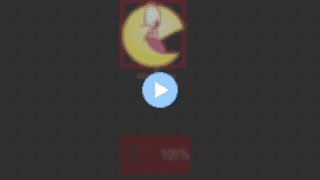 Keyboard shortcut to zoom while simultaneously zooming the camera
Add normal actor
Automatic name generator
Real time actor name validation
Keyboard shortcut to add an actor with one key press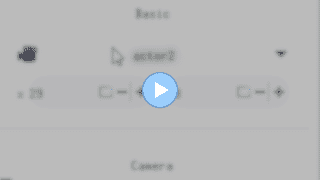 Actor rename with real-time name validation
Internal view actor
Support for multiple cameras (views)
Remove actor
Remove actor with the keybord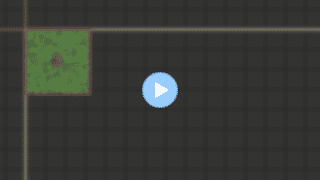 Clone actor
Powerful actor tooltips
Actors have modifiable pivot points
Actors can have a "smoothing", antialiasing enabled
Actor pivot point display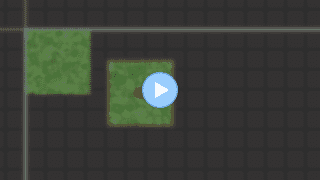 Actor bounding box display
Actor box background display
Accessing actor through click
Moving actor with the mouse
Moving actor with the keyboard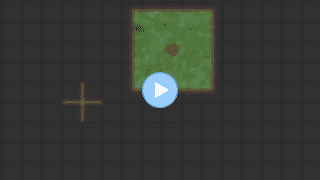 Moving actor through the pivot point
Advanced actor auto snap mode
Guidelines
Better cursors
Keyboard shortcut to scroll to selected actor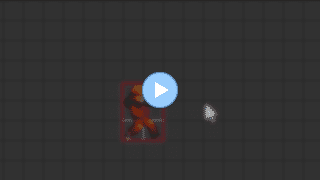 Actor Control (AC)
AC: section folding
AC: Actor list combo box switcher
AC: Moving actor through a spin button
AC: Direction locking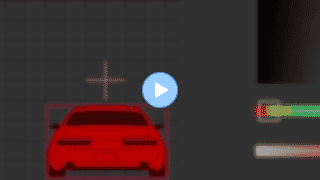 AC: Set actor parent option
Actor transformations in "Transformation mode"
AC: Actor transformation - Width and height
AC: Actor transformation - Width and height in Aspect Ratio
AC: Actor transformation - scale %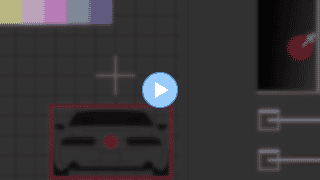 AC: Actor transformation - rotation
AC: Actor transformation - rotation by a multiple of 90o
AC: Actor tint (colorize)
AC: Actor tint from using color dropper
AC: Actor transparency scale + spin button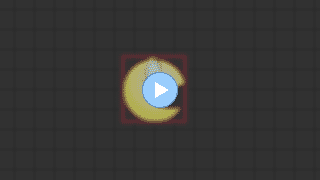 AC: Actor z-depth scale + spin button
AC: Actor horizontal and vertical flip
AC: Camera zoom property
AC: Add Animation
Add animation window
Better animation preview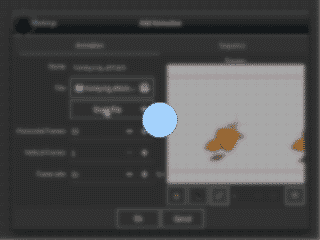 Automatic crop of single-file animation sprites
AC: Edit Animation
AC: Remove Animation
AC: Animation switcher
AC: Play animation toggle button
Actor right-click context menu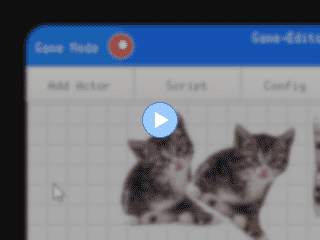 Global right-click context menu
Play all animations at once from the global right-click context menu
Stop all animations at once from the global right-click context menu
Cameras (View actors) are rotatable, scalable and multiple cameras can co-exist.
Game Mode
Performance in Game Mode
Preferences Window
Preferences: Show/Hide grid
Preferences: Enable grid snap
Preferences: Main color
Preferences: Resolution color
Preferences: Horizontal and Vertical grid size
Preferences: Dark theme switch
Preferences: Full screen editor mode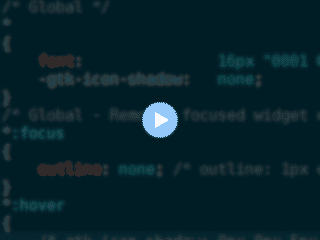 Preferences: Advanced actor snap and guidelines settings
Game Properties window
Game properties: Game resolution change
Game properties: Windowed/Full screen mode
Game properties: Show/Hide mouse in the game
Game properties: Suspend game if lost focus
Game properties: Use ESC key to exit the game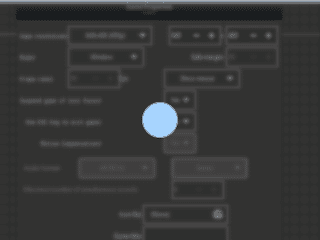 Game properties: Icon file
Game properties: Game title
Game properties: Game background color
Game properties: Decorated/Undecorated window
Game properties: Show FPS
Concept for game development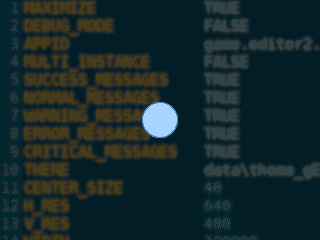 Modern, fast, cross-platform dynamic GUI
Custom CSS theming
Debug mode with a console and inspecto
Engine settings
Unspported Device
The list of already-implemented features
is disabled for mobile devices.
Back to top
Public opinion matters the most